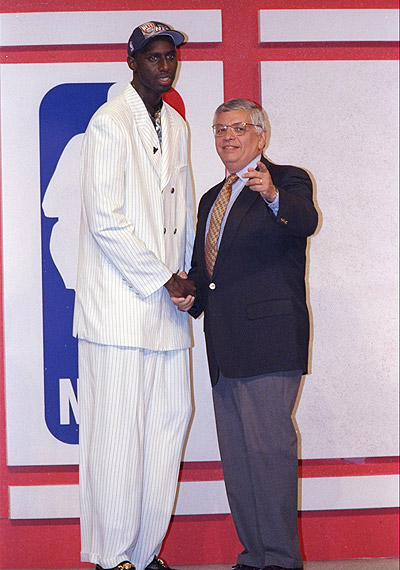 Arguably the most
heralded recruit in Villanova history
,
Tim Thomas
had one of the greatest freshman seasons in school history. With the size of a Big Man and the inside-out game of a wing,
Thomas
had an
NBA
caliber game by the time he stepped on campus. Whenever you talk about Tim Thomas, the 800 pound gorilla in the room is the fact that
Steve Lappas
hired Thomas' High School coach to the Villanova staff and the fact that
Tim
left after his freshman year. Steve Lappas "
Sold his Soul
" to get Tim Thomas and he most likely lost his job because of the gamble he took to land Thomas. If you have the recruiting infrastructure in place to take a one and done player it is fine but
Lappas
was unable to replace Thomas' production and was forced to fall on his sword because of it.