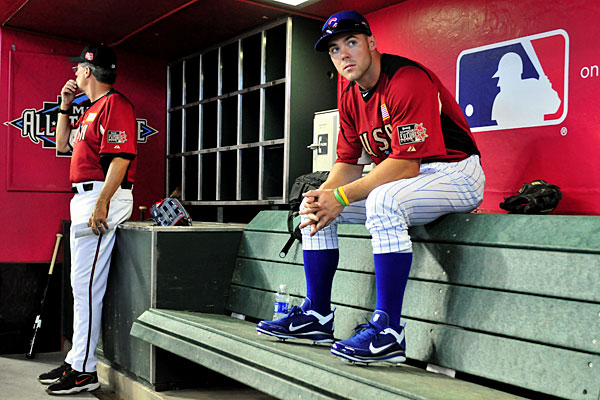 Matt Szczur's first week in Hi-A was decidedly "meh". He hit .280 in 25 at-bats, but he only hit one extra base hit (a double) and only walked once. Keep in mind that this is an incredibly small sample size, but it also shows that the Florida State League is significantly more difficult than the Lo-A Midwest League.
Stats (through 25 AB)
.280 BA
.308 OBP
.320 SLG
.628 OPS
7 Hits
1 2B
Just be patient, he should make the necessary adjustments, but don't expect a meteoric rise. I expect him to stay in Daytona for the rest of the season, and perhaps get the promotion to AA at the beginning of next season, with a possible stop in the Arizona Fall League in between.