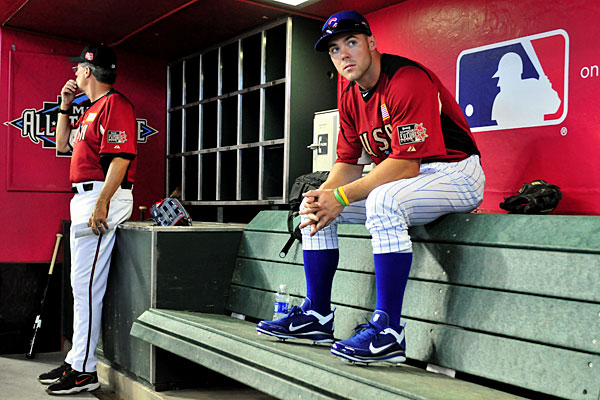 Former
Villanova
standout
Matt Szczur
has played 11 games since his promotion to Hi-A Daytona, and the increased level of competition (or perhaps fatigue) has caught up to him. He is currently hitting .235 in Daytona, with three extra base hits including one home run.
Here are his stats in Hi-A so far:
11 Games
53 PA
12 Hits
1 2B
1 3B
1 HR
2 BB
7 SO
.235 BA
.264 OBP
.353 SLG
.617 OPS
A lot of this can be chalked up to growing pains, but his total lack of walks is a red flag to me. You need to walk more than four percent of the time to be marginally successful unless you have a tremendous amount of power, which
Szczur
does not. Let's hope he makes the necessary adjustments, and continues to rocket through the minors.