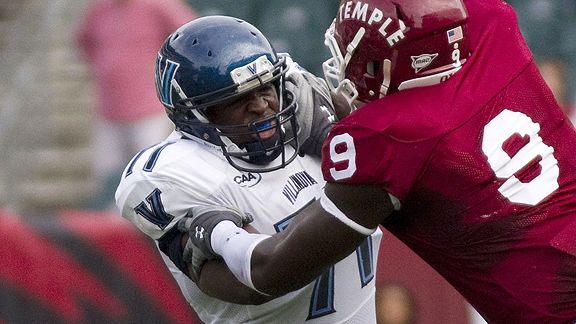 Citing a source,
The Indianapolis
Star reported that former
Villanova
offensive tackle, and current Indianapolis Colt tackle
Ben Ijalana
damaged his ACL
in last night's game in Tampa and could miss the rest of the season. This is terrible news for a player who was able to get significant game action for the first time last night.
I'll try to keep everything updated until the extent of the injury is confirmed.