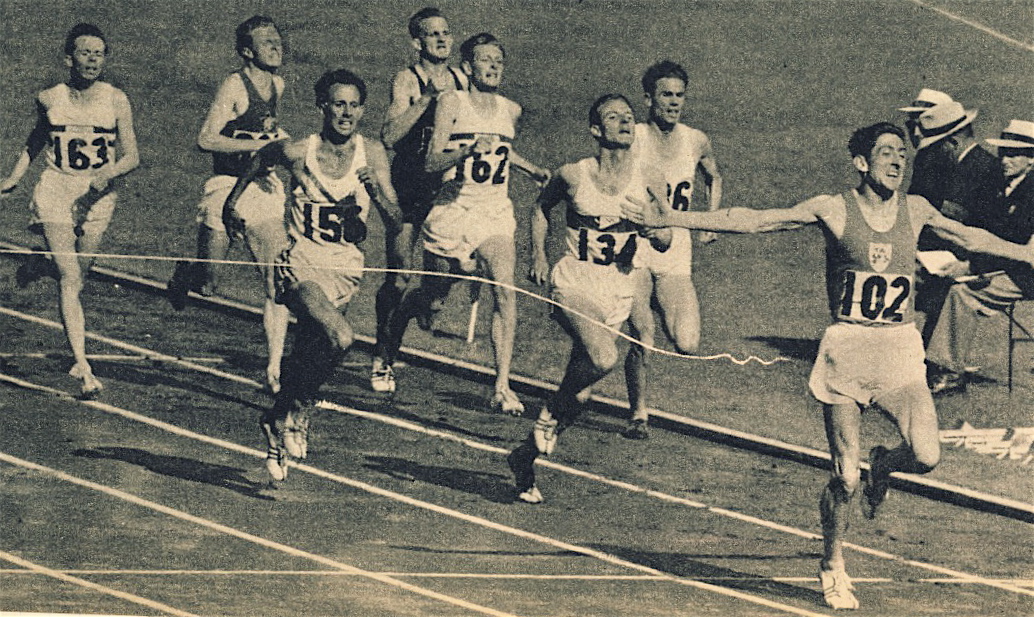 Ron Delany
of Ireland wins
Villanova
's only Olympic gold medal in distance running at the 1956 Olympic Games at Melbourne, Australia.
Delany
was the seventh man, and the first Irishman to run a sub-four minute mile, and his gold medal in the 1500m is the most recent Olympic gold medal won by an Irish runner, and with the dominance of the East Africans in every event above 400m, it may be the last won by an Irishman. Just two days earlier, Delany's Villanova teammate (and future Villanova track coach) Charlie Jenkins had won the 400m,
Villanova
's first Olympic gold.
There is video of the end of the race (with the commentary from some mick) at the beginning of this video: