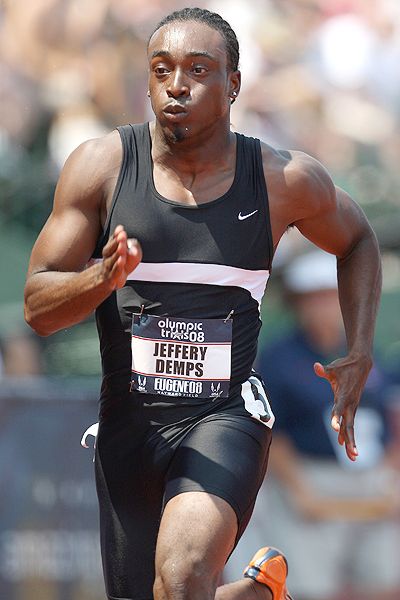 Jeff Demps in 2008
If you knew before this post that
Jeff Demps
is the Co-World Junior Record holder in the 100m dash, you actually know something about track and field. Right after Demps graduated from high school, he ran 10.01 in the 100m dash at the 2008 US Olympic Trials. For comparisons sake,
Usain Bolt
didn't run faster than that until his breakout 2008 season, when he was already 21 years old. After the Olympic trials, It was on to Gainesville, where Demps would be on a football and track scholarship, with football taking precedence, of course, as he's
expected to sign with the Patriots
after winning a silver medal by running in the first round of the 4x100 relay at the Olympics.
Why has Jamaica been dominating us in the sprints? Football. There is no simpler answer. In Jamaica, the fastest of the fast get taken off the soccer field by a track coach and in the US, the fast kids are already playing football, and use track as a means to stay in shape, because one is more popular than the other, and is seen as a way to get scholarships and has a visible professional rank. There's
a list online
of the type of athletes track and field has lost to the NFL. It's staggering.
Obviously there could be other factors, but don't think that Jamaica is beating the US because they have greater athletes. The real reason is that athletes in the US have greater options.